Placements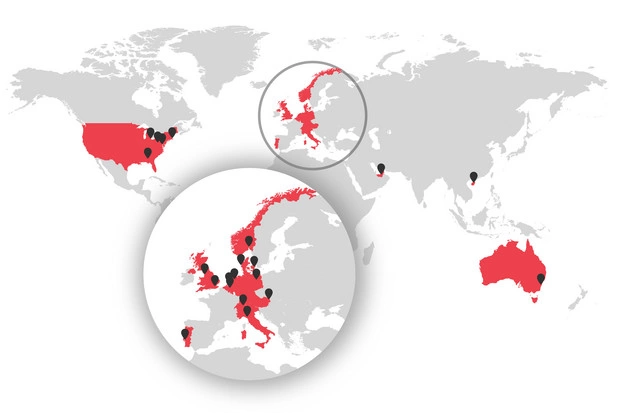 VGSF has built a worldwide network with graduates holding academic and industry positions in top institutions.
Placements 2023
Maximilian Schleritzko joined d-fine Austria.
Clemens Wagner joined paybox Bank AG.
Placements 2022
Alessandro Melone joined the Fisher College of Business at The Ohio State University.
Placements 2021
Patrick Weiß joined WU Vienna, Institute of Finance, Banking and Insurance and, since 2023, Reykjavik University.
Placements 2020
Christoph Scheuch joined wikifolio Financial Technologies AG
Stefan Voigt joined University of Copenhagen
Placements 2019
Maximilian Bredendiek joined Cornerstone Research
Giedre Lenciauskaite joined Erste Group Bank AG
Giorgio Ottonello joined the Nova School of Business & Economics
Asad Rauf joined the University of Groningen
Placements 2018
Nikolay Dinev joined CUDOS Capital
Roman Goncharenko joined KU Leuven
Juraj Hledik joined the European Central Bank
Akos Horvath joined the Federal Reserve Board of Governors
Roberto Pinto joined Lancaster University Management School
Thomas Rauter joined the University of Chicago Booth School of Business
Placements 2017
Li He joined the Erasmus University Rotterdam
Julia Reynolds joined the Università della Svizzera italiana (USI Lugano)
Placements 2016
Marlene Haas joined Cornerstone Research
Florian Nagler joined Bocconi University
Angel Tengulov  joined Cornerstone Research
Placements 2015
Silvia Bressan joined the MODUL University
Michael Zierhut joined the Humboldt University
Placements 2014
Katarina Lucivjanska joined the VU Amsterdam
Alexander Schandlbauer joined the University of Southern Denmark
Previous placements
2013 – Havva Oezlem Dursun joined the University of Aarhus
2013 – Manuel Mayer joined the Austrian National Bank (OeNB)
2013 – Johann Reindl joined the BI Norwegian Business School
2012 – András Danis joined the Georgia Institute of Technology
2012 – Hermann Elendner  joined the Humboldt University
2012 – Nikos Georgiopoulos joined Wiener Städtische
2012 – Eda Orhun joined the Zayed University
2012 – Daniel Rettl joined McKinsey
2011 – Hamed Ghoddusi  joined the Massachusetts Institute of Technology
2011 – Natalia Ivanova  joined the University of Vienna
2011 – Marcin Jaskowski  joined the Wiener Städtische
2011 – Juliusz Radwanski  joined Carnegie Mellon
2010 – Matthias Buehlmaier  joined the University of Hong Kong
2010 – Michael Kisser  joined the NHH Norwegian School of Economics
2010 – Baran Siyahhan  joined the University of Aarhus
2010 – Jin Yu  joined the University of New South Wales